Press Releases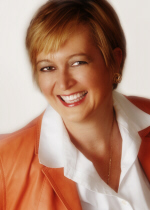 FOR IMMEDIATE RELEASE
CONTACT:
Rachelle Disbennett-Lee, PhD
True Direction, Inc.
303-617-6196
Fax 303-617-6203
rachelle@coachlee.com
http://www.365daysofcoaching.com
365 Days of Coaching announces Final Year of Publication
Award winning e-zine, 365 Days of Coaching, has announced that 2009 will be its last year of publication.
Aurora, CO, October 27, 2008 -- True Direction, Inc announced today that the publication of the popular e-zine, 365 Days of Coaching would cease as of October 31, 2009. "365 Days of Coaching" has been published daily since 1998. The good news is people still have time to subscribe and receive one final year of motivation, information and inspiration. Those already subscribed to the e-zine will continue to receive it until their subscription expires. Each day will continue to be new with fresh insight and wisdom.
365 Days of Coaching is the brainchild of Coach Rachelle Disbennett Lee, PhD. Coach Lee remarks that, "I started the e-zine in order to help me write a book. I never intended for the e-zine to become popular in its own right. Thousands of people have benefited from the daily message and that makes me feel really great." So, why discontinue something that is making such a difference? One of the reasons Coach Lee points to is the fact that "It is just so daily. It takes a lot to produce a daily e-zine. I am ready to focus my energy on new products. I will miss writing it, but I will channel my writing into different areas."
The Internet has changed since 365 Days of Coaching began in 1998. It is more challenging to get e-mail delivered with all the spam filters and people are overwhelmed with the amount of e-mail they receive. Coach Lee remarks, "It is just time to reinvent "365 Days of Coaching" and turn it into something else. I think everyone and everything needs to evolve and change with the times. Chances are "365 Days of Coaching" will show up in a new reincarnation. Just not sure what that will look like at this time."
For additional information about 365 Days of Coaching visit www.365daysofcoaching.com
About 365 Days of Coaching
"365 Days of Coaching" is a daily e-zine that provides motivation, information and inspiration to busy people who want to stay focused and on track to their goals.